Prevention of electrical risk
Electrical risk prevention measures
It is difficult to imagine any activity without the direct or indirect intervention of electrical energy. Electricity is progress and well-being, but if the knowledge and means to handle it are lacking, it can pose a significant risk to people's safety. How should we deal with electrical risk? 

The first thing you should bear in mind is that you should not carry out work on electrical installations of any kind if you do not have the necessary training and authorisation to do so because of the serious risk involved. You must always know and respect the five golden rules for the prevention of electrical risk established by Royal Decree 614/2001.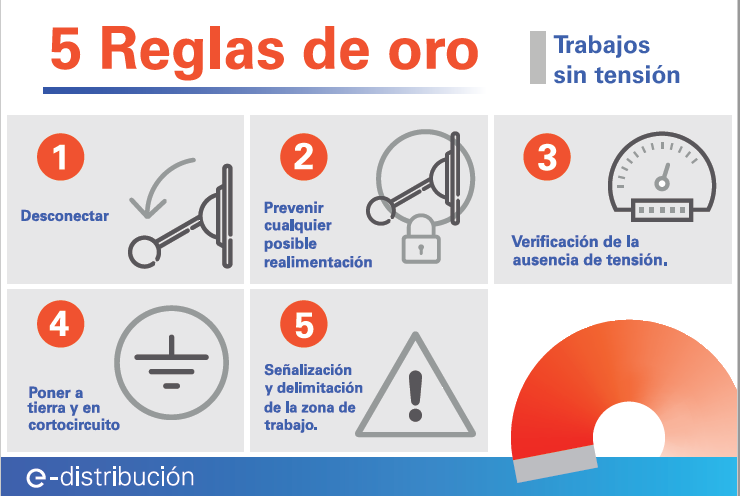 Five rules to prevent electrical risks: Disconnect, prevent any possible feedback, verify the absence of voltage, ground and short-circuit, signal and delimit the working area.
Protect yourself against electrical risk

Here you can access safety advice to prevent electrical risk in different types of installations (home, overhead power lines...) as well as essential protection equipment in electrical work.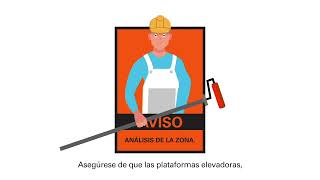 Video on electrical hazards in painting activities
Electrical hazards in the use of mobile elevating work platforms (MEWPs) and scaffolds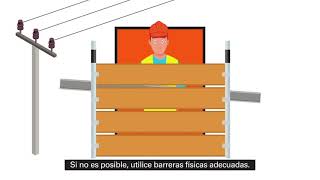 Video on electrical risk in construction activities
Electrical risk in the use of mobile elevating platforms for people (MEWPs) and scaffolding.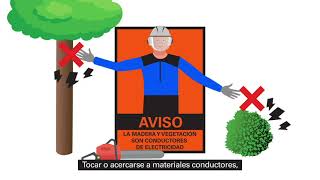 Video on electrical hazards in felling and pruning activities
Electrical risk in felling and pruning trees in the vicinity of overhead power lines.
Personal Protective Equipment (PPEs)
Personal protective equipment is used to protect workers where risks cannot be avoided or sufficiently limited by technical means of collective protection or by measures, methods or procedures of work organisation.
There are various PPE that protect people from accidents in the most common risk jobs in the electrical sector. Also, elements whose use is common for the same purpose such as insulating carpets and benches, insulated poles and tools, voltage testers, signalling, etc.