Galvani – SIORD
Towards the digitisation of distribution networks by moving towards greater integration of distributed resources in the network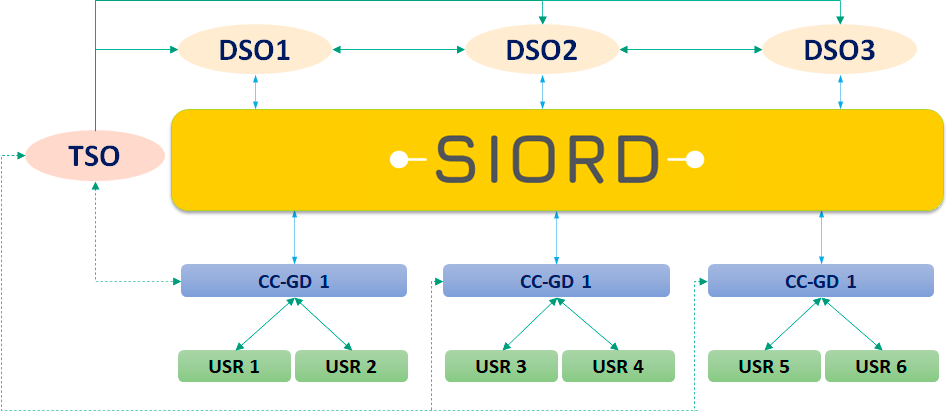 The Distribution System Operators (DSOs) in Spain have launched the Galvani project with the aim of developing the new "SIORD" platform (Distribution System Operator Information System). This initiative develops the national implementation of the European Regulation 2017/1485, which unifies the exchange of information in real time between DSOs and distributed resources (Significant Network Users or SNUs) and, in turn, represents a relevant step towards further digitization of the distribution network. 
Above, the model of real-time information exchange between the DSOs, the Transmission System Operator (TSO), the Generation and Demand Control Centres (CC-GD), and the distributed resources (USR) themselves is depicted.

The SIORD platform is expected to be operational in the first quarter of 2023 and the Generation and Demand Control Centres (DC-DCs) can be connected to the platform.

In the future, the SIORD platform will enable the implementation of new flexibility services for the distribution grid, as well as new business models associated with the energy transition.

Links: